Stays that include the following weekdays require a night minimum: Fri, Sat
Sorry, but the dates you selected require a night minimum stay. Please adjust your search and try again.
Bali Bay Accommodations
Your next exciting, oceanfront Myrtle Beach stay is within reach. All of the condos at Bali Bay Resort offer the best in luxury and style. Our ultra modern designs create a tone of sophistication and charm that will help make your vacation experience even more special. Combining Southern hospitality with the exotic South Pacific, Bali Bay offers you the chance to escape the stresses of everyday life and enjoy your time during your relaxing vacation. Browse the accommodations below to explore our luxury oceanfront resort.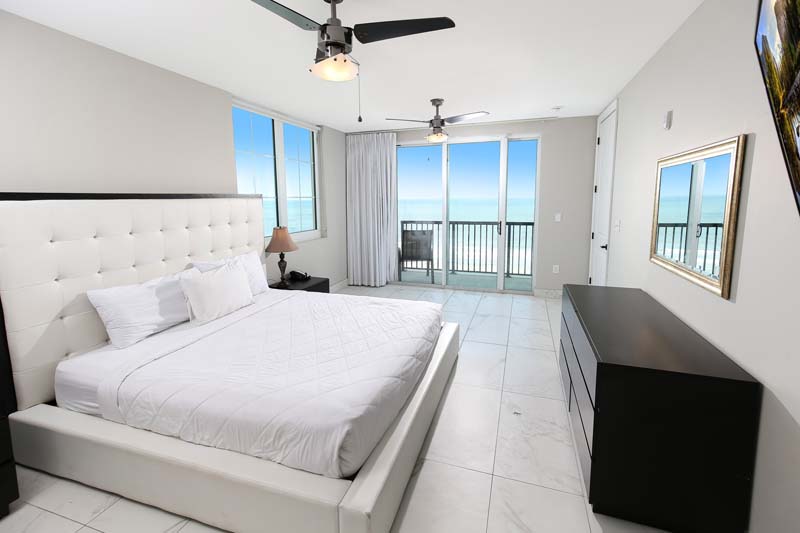 With more than 5,000 square ft. of living space, our 7-bedroom, 6.5-bathroom oceanfront condo is the perfect option for large groups. Comfortably sleeping up to 20 guests, the unit includes a fully-equipped kitchen, washer and dryer, cable television, Internet access via Wi-Fi network, and of course, breathtaking views of the Atlantic Ocean from the top floor. With a sprawling oceanfront balcony, you'll be able to experience the sights and sounds of Myrtle Beach without interruption. ....
READ MORE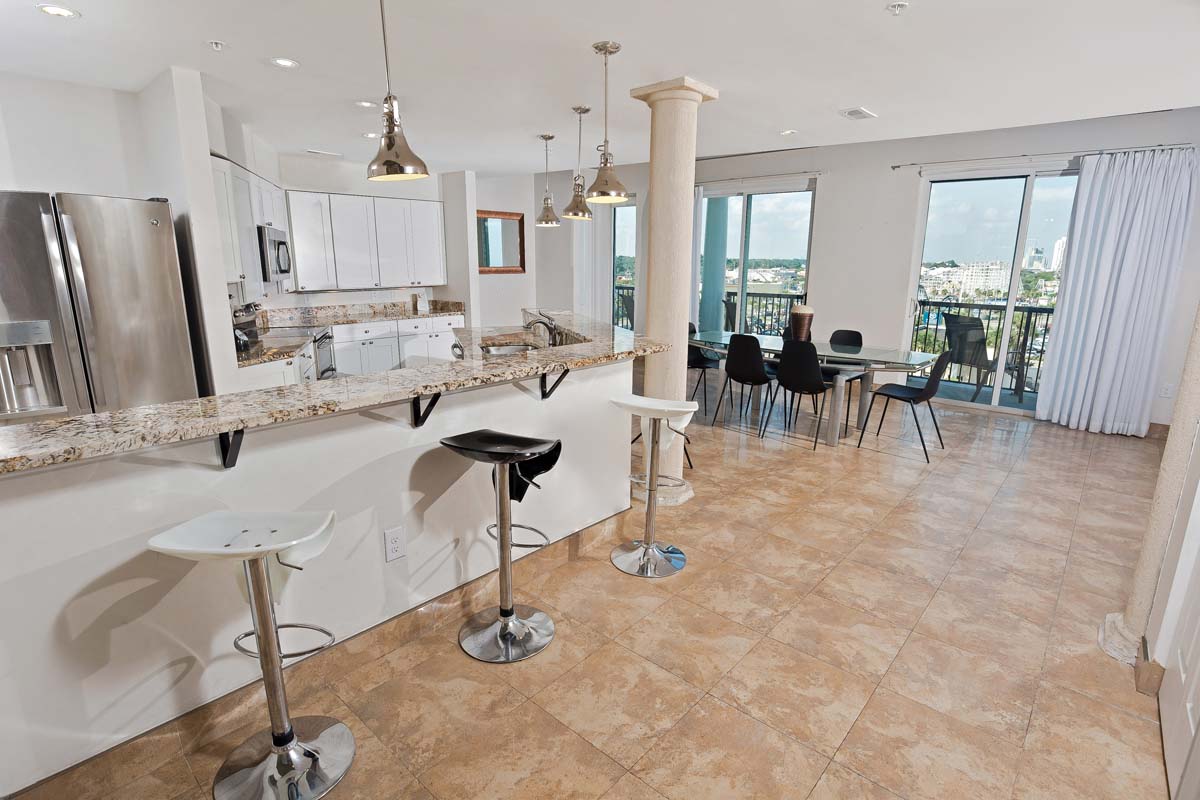 You're only steps away from the sandy beach when you stay in our 7-bedroom, 6-bathroom ocean view condo. With upwards of 4,000 square ft. in total, you and your group will have plenty of space to relax in luxurious comfort. Featuring fully-equipped kitchen stocked with the essentials of home, washer and dryer, cable television, and Wi-Fi, you will love to call this unit your home-away-from-home. With your own private balcony, you can take in the excitement of Myrtle Beach in the comfort of your ....
READ MORE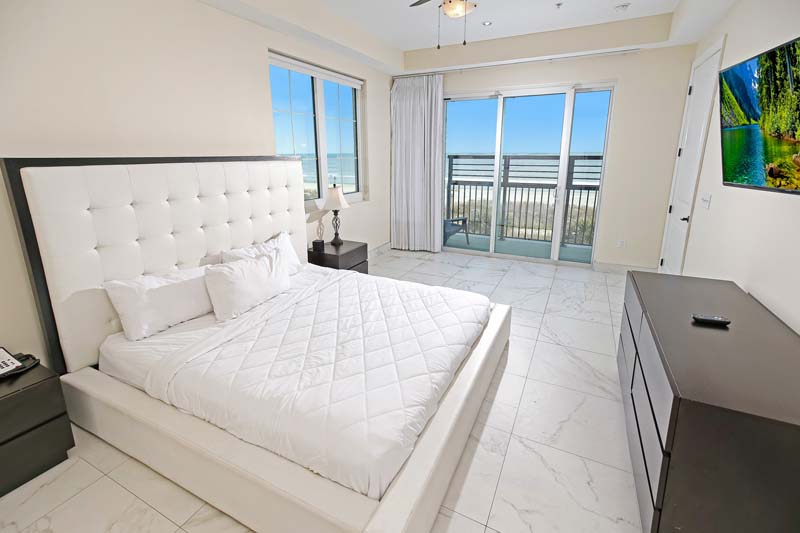 Awaken every morning looking right over the coast in our 3-bedroom, 2-bathroom oceanfront modern, luxury condos. Comfortably sleeping up to 6 guests, this unit-type is perfect for medium-sized groups looking to experience a deluxe and indulgent vacation in Myrtle Beach. Featuring fully-equipped kitchen including all of the necessities, washer and dryer, cable television, Wi-Fi network, our 3-bedroom oceanfront suite is sure to impress with its modern details and sophisticated design. ....
READ MORE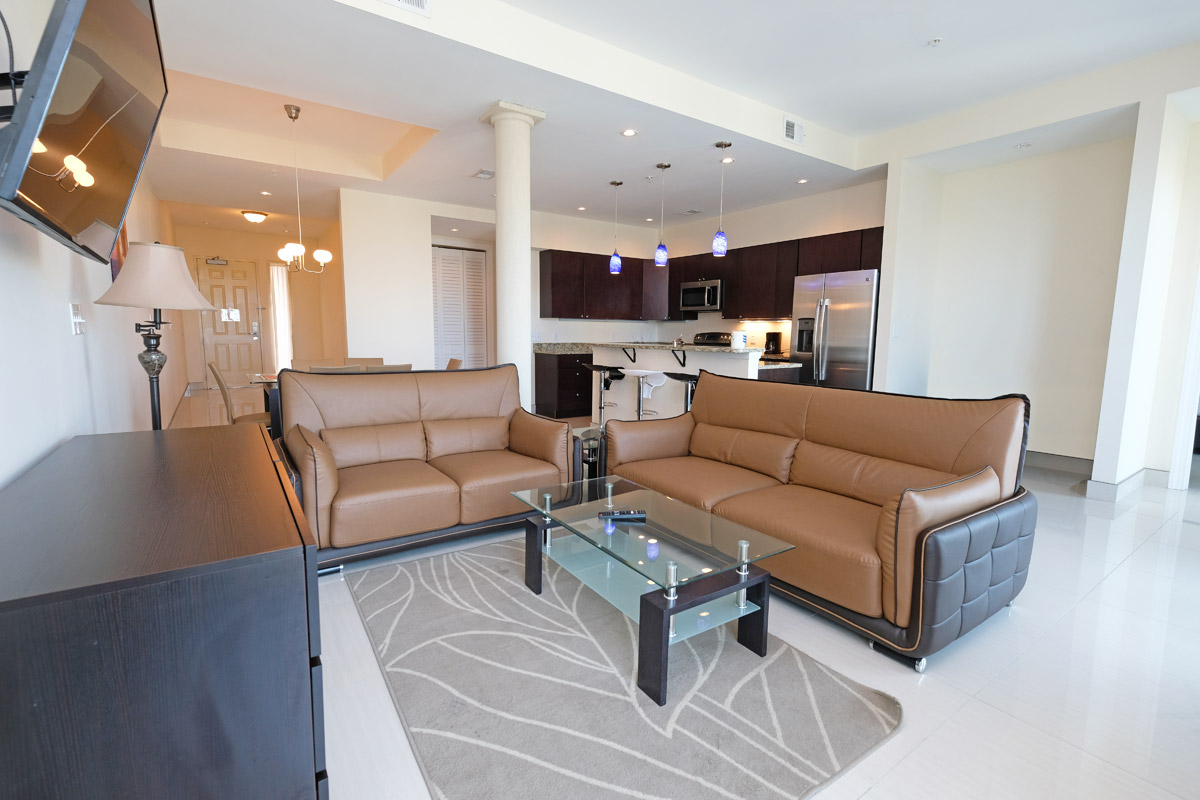 Our Three Bedroom Ocean View condos include all of the modern design and luxuries of our larger units but in a smaller package. Perfect for groups of up to 6, this luxury condo includes 2 bathrooms, private balcony, fully-equipped kitchen, washer and dryer, as well as cable television and Wi-Fi access. From your unit, you can view the sparkling waters of the Atlantic and spend a day on the sand with easy access to the beach. ....
READ MORE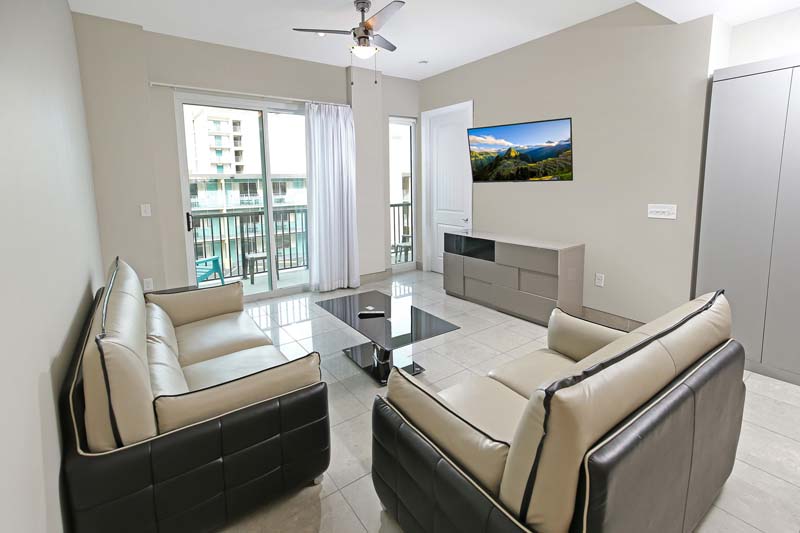 Ideal for small or medium-sized groups, our 2-bedroom ocean view condos present on a smaller scale the same degree of luxury and comfort expected of all of our units at Bali Bay Resort. This unit-type can comfortably sleep up to 6 and comes with a fully-equipped kitchen, washer and dryer, Wi-Fi access, and cable television. Don't forget to experience the vibrant atmosphere of Myrtle Beach from your own private ocean view balcony. With living and dining areas, this spacious 2-bedroom, 2-bathroom ....
READ MORE